Warriors Super Edition: Yellowfang's Secret (Hardcover)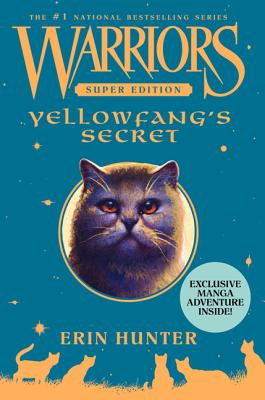 Other Books in Series
This is book number 5 in the Warriors Super Edition series.
Description
---
An epic stand-alone adventure in Erin Hunter's #1 nationally bestselling Warriors series!
In this Warriors Super Edition, delve into the backstory of one of the most beloved cats in all the Clans—before she joined ThunderClan, before she became a medicine cat, before Warriors #1: Into the Wild began. . . .
Yellowkit can't wait to fight for her Clan. But when she earns her warrior name, Yellowfang, she realizes that her true destiny is to become a healer. As a loyal medicine cat, Yellowfang has proven her dedication to ShadowClan—but her dreams are haunted by a dark prophecy that threatens to destroy the Warrior clans forever.
Join the legion of fans who have discovered the epic adventures, fierce Warrior cats, and thrilling fantasy world of the mega-bestselling Warriors series. This standalone entry is perfect for new readers and dedicated fans alike.
Yellowfang's Secret also includes an exclusive manga short story!
About the Author
---
Erin Hunter is inspired by a love of cats and a fascination with the ferocity of the natural world. In addition to having great respect for nature in all its forms, Erin enjoys creating rich mythical explanations for animal behavior. She is the author of the Warriors, Seekers, Survivors, Bravelands, and Bamboo Kingdom series. Erin lives in the UK.