Gris Grimly's Tales from the Brothers Grimm (Hardcover)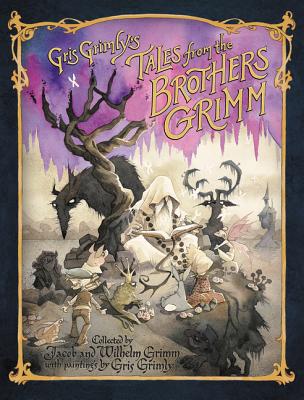 $17.99

Usually Ships in 1-5 Days
Description
---
The Brothers Grimm's fairy tales are brought to life for a new generation of readers in their original, uncut form by the modern master of gothic horror, Gris Grimly.
Grimm. The name alone is enough to call to mind any number of the timeless fairy tales collected by brothers Jacob and Wilhelm in the early nineteenth century. These folktales have been told and retold in many forms for over two centuries, and while the particular mix of fantasy, adventure, and wonder that defined their seven-volume collection has endured, the terror, violence, and darkness of the original stories has often been lost in translation.
Enter Gris Grimly, who has faithfully reproduced the original text of a selection of tales and adorned them with his own inimitable artwork. The result is a Grimm collection unlike any other, set in a world that is whimsically sinister, darkly vivid, and completely unforgettable. 
About the Author
---
Jacob and Wilhelm Grimm were academics best known for publishing anthologies of folk and fairy tales. Their first collection, Children's and Household Tales, was published in 1812. They popularized numerous now-classic stories, including Snow White, Little Red Riding Hood, and Rumpelstiltskin, among many others.
Gris Grimly is a children's book illustrator who moonlights in painting and filmmaking. Some of his best-known works include Gris Grimly's Frankenstein, Edgar Allan Poe's Tales of Mystery and Madness and Edgar Allan Poe's Tales of Death and Dementia, and Neil Gaiman's bestselling picture book The Dangerous Alphabet. He lives in Los Angeles.