Peanut (Hardcover)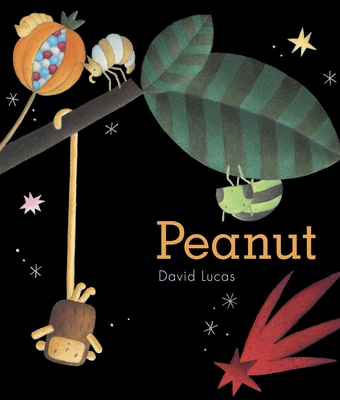 $15.99
Currently unavailable from publisher and distributor
Description
---
An anxious little monkey finds that making a friend goes a long way toward easing his fears in a reassuring story with big appeal for young readers.

Peanut, a monkey as small as a nut, has just come into the big, wide world. But the tiny monkey has one big problem: he's afraid of everything. When the petals on his tree start to droop and fall, Peanut thinks it's the end of the world. When the wind begins to blow, he fears that his tree is falling down. And when the setting sun glows brightly, he is sure the sky is on fire. At first Peanut is afraid of Beetle too, but as the two become friends, Beetle assures him there's no need to be frightened — especially now that there are two of them to face the world together.
About the Author
---
David Lucas is the author-illustrator of Halibut Jackson, Whale, and Nutmeg. He lives in London.