From Szatmar to the New World: Max Wohlberg, American Cantor (Paperback)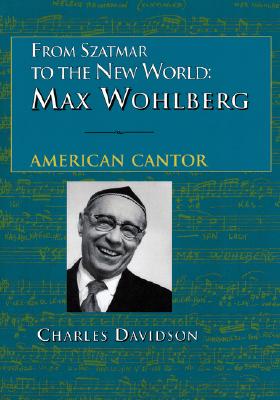 $20.00

Usually Ships in 1-5 Days
This books is not returnable and requires prepayment.
Description
---
From Szatmar to the New World is the story of Max Wohlberg's odyssey from a yeshiva in Hungary to the pinnacle of the American cantorate. Wohlberg's influential career as a cantorn and educator is depicted against a background of social and cultural ferment. Readers are given a behind-the-scenes tour of rarely explored areas of American Jewish musical life; cantorial organizations at war with one another, demeaning auditions, the adulation of cantorial "superstars," and the controversy over the investiture of women as cantors. Wohlberg;s long career paralleled the development of cantorial life in America. including the creation of modern cantorial music and the initiation of formal cantorial education. In his personal life, which was marked by good humor and total dedication to his calling, he personified the ideal cantor--someone who, as he put it, was "able to use his abilities in the service of the Almighty.