Hebrews to Negroes: Wake Up Black America! (Paperback)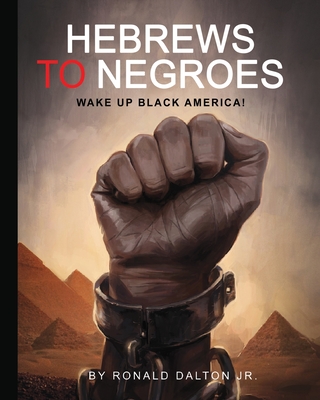 $32.95

Usually Ships in 1-5 Days
This books is not returnable and requires prepayment.
Description
---
The book "Hebrews to Negroes: Wake Up Black America" touches on subjects too controversial for most authors to reveal to the people. This book will expose the truths that have been hidden by the powers that be in America. Since the European and Arab slave traders stepped foot into Africa, blacks have been told lies about their heritage. This was all by Satan's design for he is the father of lies. There is an old stereotypical expression that says "If you want to hide something from a Black person, put it in a book." Well, this is THE BOOK that ALL Black people must read Since biblical times, there has been a satanic agenda to destroy God's Chosen People. This agenda still exists today and is carried on by man in many forms. Satan knows who God's Chosen People are, but for centuries we have been blind to this knowledge even though it's been right in front of our face. After many years of research, the time has finally come for ALL Black people to know the truth. Inside Hebrews To Negroes you will find the answers to all the burning questions you have wanted ask your parents, teachers and pastors for years. It has been said that the mind has a strong drive to correct itself over a period of time if it can touch some substantial ORIGINAL historical base about itself. This time period is ending and the truth is being exposed Is this signs of the End Times? The bible says in the last days that knowledge will increase. It also says "In the last days, saith God, I will pour out of my Spirit upon all flesh: and your sons and your daughters shall prophesy, and your young men shall see visions, and your old men shall dream dreams: " Knowledge is the TRUTH and Satan's time is running out. Don't be left behind. Find out what's really going on behind the scenes as it relates to BLACK AMERICA then and now. Afterwards you be the judge as to who God's Chosen People really are and who Satan's army is really after. AT THE END OF READING THIS BOOK, I GUARANTEE YOU WON'T REGRET IT.