The Absolute and the Event: Schelling after Heidegger (Paperback)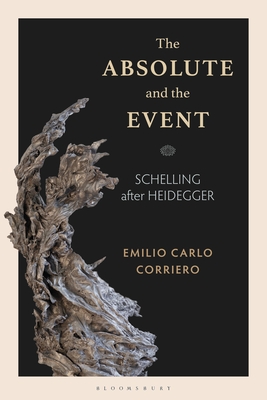 $39.95

Usually Ships in 1-5 Days
Description
---
What does Heidegger's controversial notion of the Event mean? Can it be read as an historical prophecy connected to his political affinity with Nazism? And what has this concept to do with the possibility of a new beginning for Western philosophy after Schelling and Nietzsche?

This book highlights the theoretical affinity between the results of Schelling's speculations and Heidegger's later theories. Heidegger dedicated a seminar to Schelling's Philosophical Investigations into the Essence of Human Freedom in 1927-28, immediately after the publication of his Sein und Zeit. He then returned to this work during the courses he taught in 1936 and again in 1941, with lectures dedicated to the Metaphysics of German Idealism. Heidegger's introduction of the Event is reminiscent of Schelling's effort to think of "being" in its organic connection to time, and is such a new form of Schelling's positive philosophy.

Thanks to a concept of being intimately linked to that of time, these latter of Heidegger's theories culminate in a form of positive, historical philosophy as well as with a definition of a post-metaphysical Absolute that, in close connection with primal Nothingness, is beyond any form of onto-theology. It also reveals close connections to Nietzsche's introduction of the eternal recurrence, which rethinks being as a never-ending becoming.
About the Author
---
Emilio Carlo Corriero is Assistant Professor of Philosophy at the University of Turin, Italy.