For the Love of Books: Designing and Curating a Home Library (Hardcover)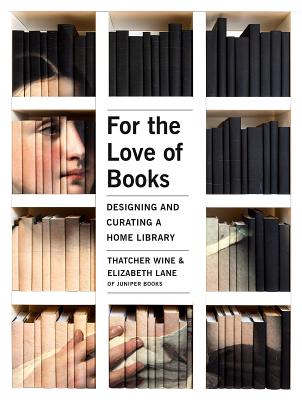 $50.00
Currently unavailable from publisher and distributor
Description
---
A celebration of the meaning and comfort printed books bring to our homes and lives, from the curation and design experts at Juniper Books.
Explore the significance of the home library, embellished with alluring photography and illustrations, in a keepsake worthy of any bibliophile's collection. For the Love of Books shares the vision of Juniper Books, a business that embraces the roles that books fulfill in our lives and their staying power. It recounts the history of books and private libraries, and champions the resilience of books in the digital era. Dive into the nuances that define books for reading, books for decoration, and books for inspiration. Instructive chapters provide useful details for creating and curating one's own home library, whether it be a single shelf or multiple rooms each with their own collection. You will never look at your bookshelves the same way again.
For the Love of Books is about storytelling beyond the pages of our favorite books. Our books--the ones we choose to keep--tell the story of who we are. They remind us who we once were and who we aspire to be.
About the Author
---
Thatcher Wine founded Juniper Books in 2001. The company creates custom libraries and has perfected the art of turning books inside out to allow for books to tell stories not just to us, but about us. Working with booklovers, homeowners, and designers, Juniper Books has provided the world with a fresh new approach to the printed book. Thatcher grew up in New York City where his parents owned and operated The Quilted Giraffe, one of the most innovative restaurants in America. Thatcher graduated from Dartmouth College with a degree in history and art history and lives in Boulder, Colorado.Elizabeth Lane is the founder of Quarterlane, a quarterly subscription book service which merged with Juniper Books in 2018. She is also the book buyer for her local independent bookstore, Partners Village Store and Kitchen in Westport, Massachusetts. Prior to working in books, Elizabeth worked in contemporary visual art--in galleries, nonprofit initiatives and museums in New York, Austin, and Chicago. Elizabeth graduated from Davidson College with a degree in art history and received her masters degree from the School of the Art Institute of Chicago.