Philosophy of Science: Key Concepts (Hardcover)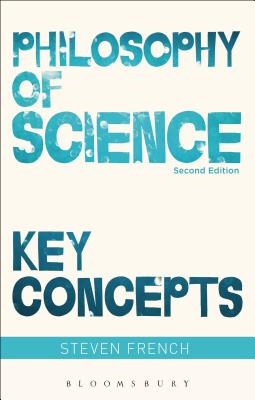 $115.00

Usually Ships in 1-5 Days
Description
---
Science has made a huge impact on human society over hundred years, but how does it work? How do scientists do the things they do? How do they come up with the theories? How do they test them? How do they use these theories to explain phenomena? How do they draw conclusions from them about how the world might be?
Now updated, this second edition of
Philosophy of Science: Key Concepts
looks at each of these questions and more. Taking in turn the fundamental theories, processes and views lying at the heart of the philosophy of science, this engaging introduction illuminates the scientific practice and provides a better appreciation of how science actually works. It features: - Chapters on discovery, evidence, verification and falsification, realism and objectivity
- Accessible overviews of work of key thinkers such as Galileo, Einstein and Mullis
- A new chapter on explanation
- An extended range of easy-to-follow and contemporary examples to help explain more technical ideas
- Study exercises, an annotated bibliography and suggestions of Where to Go Next Succinct and approachable,
Philosophy of Science: Key Concepts
outlines some of the most central and important scientific questions, problems and arguments without assuming prior knowledge of philosophy. This enjoyable introduction is the perfect starting point for anyone looking to understand how and why science has shaped and changed our view of the world.
About the Author
---
Steven French is Professor of the Philosophy of Science at the University of Leeds. He is the author of The Structure of the World (OUP 2014) and numerous other books and articles on the philosophy of science. He is also Co-Editor of The British Journal for the Philosophy of Science and of The Bloomsbury Companion to the Philosophy of Science.