The Elven Way: The Magical Path of the Shining Ones (Paperback)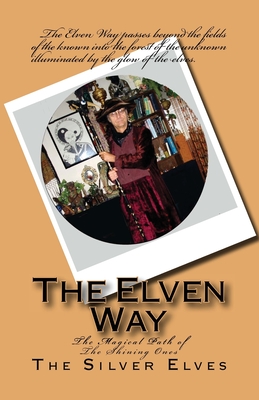 $13.00

Usually Ships in 1-5 Days
This books is not returnable and requires prepayment.
Description
---
"The Elven Way" describes the Mystical, Magical, Spiritual Path of the Elf folk and their connection to the Shining Ones, those supra-dimensional beings who are our guides, guardians, ancient kindred and the source of our enlightenment. This is High Elven Spirituality and Magic and written for advanced elven adepts and magical folk of all kinds.
About the Author
---
The Silver Elves are a family of elves who have been living and sharing the Elven Way since 1975. They are the authors of a number of books on magic and enchantment including: "The Book of Elven Runes"; "The Magical Elven Love Letters", volume I, 2, and 3; "An Elfin Book of Spirits"; "Caressed by an Elfin Breeze"; "Eldafaryn"; "The Elven Tree of Life Eternal"; "Arvyndase (Silverspeech)"; "An Elven Book of Powers"; "What An Elf Would Do"; "Through the Mists of Faerie" and four volumes of the series of correspondence between the Silver Elves and the Elf Queen's Daughters, "Magic Talks", "Sorcerers' Dialogues", "Discourses on High Sorcery" and "Ruminations on Necromancy". You are invited to visit their website at: http: //silverelves.anglefire.com and join them on Facebook under the name "Michael J. Love (Silver Elves)".