Snippets of Benjamin Franklin (Paperback)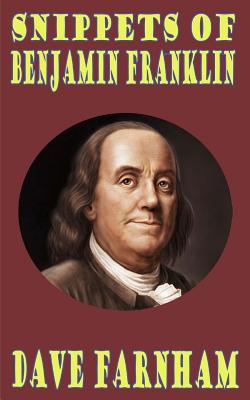 $8.11

Usually Ships in 1-5 Days
This books is not returnable and requires prepayment.
Description
---
Benjamin Franklin led an astonishing life. His work as a scientist would in itself have preserved his name for posterity. But add to that his genius as an inventor (he invented, among other things, bifocal glasses) and his fame as a diplomat, writer, political leader and philanthropist, and you have someone unique in the history, not just of America (he was one of the Founding Fathers) but of the world.His wisdom, wit and forward thinking are still available for us to mull over, discuss and smile at today. This book contains a collection of his thoughts on a variety of subjects. Each one is to be savoured and read thoughtfully: their truth still resonates.