Tatred & the Rain Forest Shuffle (Paperback)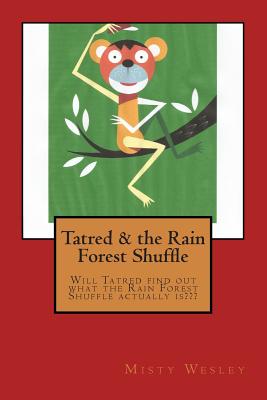 $9.99

Usually Ships in 1-5 Days
This books is not returnable and requires prepayment.
Description
---
Tatred was the smallest monkey in the rain forest. One day, he overheard his parents talking about a party and The Rain Forest Shuffle. He didn't know what this was. He made his way to some of his friend's houses and he asked them if they knew what his parents were talking about. Does Tatred find out what The Rain Forest Shuffle is? Does his friends know what his parents were talking about? Does he get to go to the party? Does he have fun? Read on and find out for yourself.
About the Author
---
Misty Lynn Wesley has a diversified career portfolio in the medical, legal, fashion, and insurance industries. She is an avid blogger for Examiner.com and she sometimes writes for CBS Local out of St. Paul, Minnesota and Believe.com. She has written four books with Publish America and she has written several books with Amazon and she and some producers have produced several audio books as well. Check out the rest of her books and audio books if you have the time. God bless and enjoy!!!