The Little Red Book of Yoga Wisdom (Little Books) (Hardcover)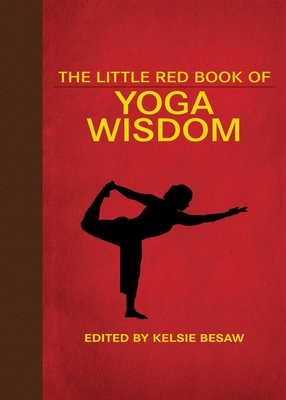 $16.95
Currently unavailable from publisher and distributor
Description
---
In Hinduism, Buddhism, and Jainism, the word yoga means "spiritual discipline." Modern yoga is thought of mainly in the context of its postures, but the actual meaning of yoga goes much deeper than that. Though its exact history is unknown, the first recorded instance appears in ancient Shamanism, a religion that involved healing its community members, among other functions.

Throughout history, yoga has developed and adapted depending on its practicing members. While its original focus was applying and understanding the world, its focus was later changed to the self, with self-enlightenment being the ultimate goal. Later, the poses and meditation became critical elements in practicing yoga, a development introduced by Buddhist teachings.

Yoga has many interpretations, and it has many teachers. From ancient yogis such as Buddha to more modern experts such as B. K. S. Iyengar, there is much wisdom to be gleaned from these pages, and there is much that can be discarded. As many say in the yoga world, if something does not work for you, then it is not true for you. There have been countless yogis and yoga experts throughout history, delving into the deepest meanings of yoga as well as scratching its most shallow surface. As readers will discover from this inspirational collection of yoga wisdom, there is no one way to do yoga, see yoga, or feel yoga.
About the Author
---
Kelsie Besaw studied English and literature at the University of Minnesota–Minneapolis. She is an editorial assistant at Skyhorse Publishing and spends her free time teaching traditional hot yoga for Yoga to the People in New York City.