Instrumentation and Measurement in Electrical Engineering (Hardcover)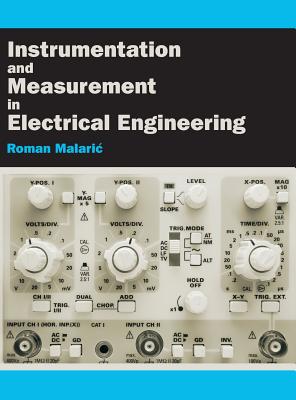 $69.95

Usually Ships in 1-5 Days
This books is not returnable and requires prepayment.
Description
---
The inclusion of an electrical measurement course in the undergraduate curriculum of electrical engineering is important in forming the technical and scientific knowledge of future electrical engineers. This book explains the basic measurement techniques, instruments, and methods used in everyday practice. It covers in detail both analogue and digital instruments, measurements errors and uncertainty, instrument transformers, bridges, amplifiers, oscilloscopes, data acquisition, sensors, instrument controls and measurement systems. The reader will learn how to apply the most appropriate measurement method and instrument for a particular application, and how to assemble the measurement system from physical quantity to the digital data in a computer. The book is primarily intended to cover all necessary topics of instrumentation and measurement for students of electrical engineering, but can also serve as a reference for engineers and practitioners to expand or refresh their knowledge in this field.