Process Industries 1: Sustainability, Managerial and Scientific Fundamentals (Hardcover)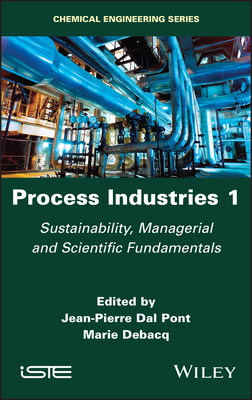 $145.00

Usually Ships in 1-5 Days
This books is not returnable and requires prepayment.
Description
---
Of crucial economic and societal importance, process industries transform matter by chemical, physical or biological means. They cover broad fields such as chemistry, oil, pharmacy, metallurgy and agri-food, to name a few. As a result of knowledge exchange between the academic and industrial worlds, Process Industries 1 decrypts the operations and technical management of these industries in order to formulate and manufacture products with use-value, in a sustainable way. Using concrete examples, this book presents the fundamentals for defining the reaction and purification conditions that form the basis of chemical engineering. The unit operations - the technological building blocks of the production units - are the subject of scientific and technical descriptions supplemented by numerous videos. Frameworks, written by well-known specialists, provide a deep understanding of topics related to these themes. Process Industries 1 is intended for students, teachers, professionals and decision-makers interested in learning more about these industries.