Raised Smart: From a Father's point of view (Paperback)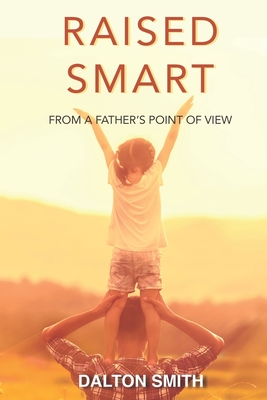 $10.85

Usually Ships in 1-5 Days
This books is not returnable and requires prepayment.
Description
---
Wouldn't it be great if fatherhood came with a manual?
Sure, there are plenty of parenting books on the market. There are whole college courses devoted to child development and the ins and outs of communicating with people young and old, but there's no better way to learn to be a parent than to do it.
Good, bad, not-quite-right, or by some strokes of luck, almost right, fatherhood isn't always disastrous. In fact, it's the most rewarding thing a man can do. Add in a little sugar and spice and raise a daughter and you've got a recipe for failure if you're not careful.
Raised Smart from a fathers point of view is my experience in a little thing called parenting a daughter from a dad's perspective. I'm here to tell you it's the best thing I've ever done successfully.
This book offers insight into what worked, what didn't quite go as planned, and how bringing up a daughter changed my life in ways I will forever be grateful for. From learning to play freely to learning to accept that some things are fine just the way they are to learning to connect to another part of yourself that you never knew existed.
The journey will open your eyes to the world and will provide gifts that will last you a lifetime.Create memories with your daughter. Enjoy the journey. Embrace the process and trust yourself to do it right. Take it from someone who has raised a thoughtful, bright, loving, compassionate, young woman who is ready to take on the world and knows she can always count on her perfectly imperfect father at a moment's notice, because he's always been there for her.This book is for any man who wants to raise a strong, confident, resilient daughter and wants to be the best father he can be.

Buy your copy today