Mind-Blowing Quotes: Positively Disrupt Your Days with Words (Paperback)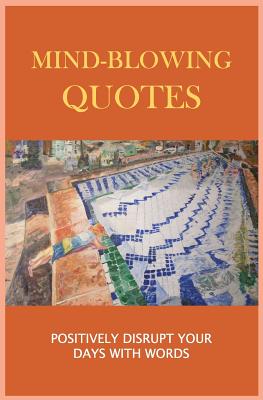 $13.33

Usually Ships in 1-5 Days
This books is not returnable and requires prepayment.
Description
---
Get ready to go deep. This extensive collection of curated quotes will change your actions, thoughts, world and life. They're intensely satisfying. Learn from the greats and the obscure, including: Rumi, Yeats, Tolle, Ford, Vonnegut, Kerouac, Dickens, Rand, Goethe, Lincoln, Adams, Wilde, Watts, Lao Tzu, Twain, anon., unknown and more. Peer into taoism, metaphysics, absurdity, economics, tomfoolery, esoteric wisdom, time and the end of time. GIFTS OF WISDOM Hold them close. Share with friends. Fold them into your works, whims and wanderings. For more synapse assistance, wander to: SynapseHub.com.