Family Devotional: Family Bible Study for Kids, Teens and Parents to Get Closer to God. (Hardcover)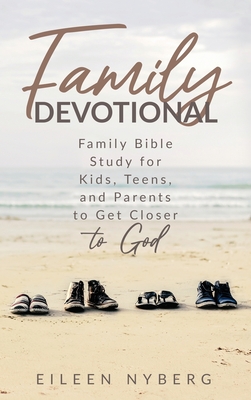 $22.49

Usually Ships in 1-5 Days
This books is not returnable and requires prepayment.
Description
---
Nourishing Your Modern Family with God's Word Through Dinner Discussions, Fun Activities, and Prayers
A unique devotional designed to encourage you as a family, with your children, both young, and adolescent, to sit together at the dinner table at least two times a week.
The goal is to cultivate a lifestyle that will allow your family's faith to become active. To realize that we are meant to do more than go to church and that devotions look differently for everyone.
Inside this Family devotional, you'll find:
150+ Carefully Structured devotions with scripture, beautifully illustrated bible verses, discussion questions fun activities to do as a family as well as guided prayers.
Devotions are grouped into 15 carefully chosen sections:
In The Beginning
400 Years Later
10 Rules
Weird Laws
The Promise Land
The Avengers of Israel
Women Of the Bible
The Royal family
Prophets
Jesus
After Jesus
Our Identity in Christ
God's Armour
Attitudes
The Future
For Teenagers
The devotions cover topics from Creation, Forgiveness, Sabbath, Stealing, Lying, Talking Donkeys etc.
Our desire is for you and your family to be like that triple-braided rope. Wound together and bonded so tightly that you cannot be easily torn apart. We hope that these devotions will draw you closer to God, but you will also become closer as a family.