The Responsa of Professor Louis Ginzberg (Hardcover)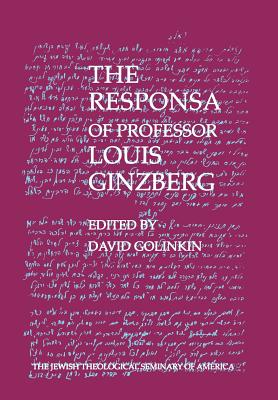 $35.00

Usually Ships in 1-5 Days
This books is not returnable and requires prepayment.
Description
---
This volume contains some one hundred previously unknown and mostly unpublished responsa written by Professor Ginzberg between 1913 and 1953. They deal with a wide array of topics including changes in the liturgy, mixed pews in the synagogue, the use of grape juice during Prohibition, art in the synagogue, euthenasia, burial practices, and artificial insemination, as well as forceful responsa to anti-Semites such as Pranaitis, the "expert" witness at the Beiliss trial in Kiev in 1913. These responsa contribute much to our understanding of Ginzberg's approach to Jewish law, his biography, the history of Conservative halakhah, and the history of American Jewry in the first half of the twentieth century. But, above all. the provide us with a model of a leading Talmudic scholar who did not hide in his ivory tower but rather came down to his people and guided it through the complicated halakhic problems of modern times.