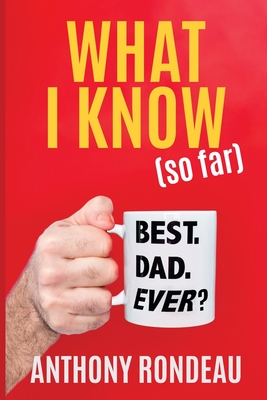 Join us in-store as we welcome Barrington resident and debut author, Anthony Rondeau for a book signing of
"What I Know (so far) is a collection of perspectives, opinions, and observations I have previously dispensed to my children or contemplated on their behalf. As a seasoned, but ever-hopeful pragmatists dad, I'm not terribly confident they paid attention the first (second or third) times I've said them. Sometimes/Oftentimes, I feel like the proverbial fallen tree in the woods. Did my children understand what I said? Did they even listen? Did I at least make a loud, discordant thud?"
If you can relate, join us on February 25th for more insight from this big-hearted dad!
When:
Saturday, February 25, 2023 - 1:00pm
Where:
In Store, 184 County Rd, Barrington, RI